Skateboarding is the shit because there are no rules, right? Wrong. Skateboarders create unspoken rules for themselves and may be the pickiest breed on the planet when it comes their lifestyle and the way it is represented. Rightly so, it's ours and we don't want anyone to take it from us. I like to go to my favorite local spot (eggs) and listen to what tricks the kids are hating on, this usually makes me laugh. Why? Because fuckin' duh, skateboarding is a personal thing and everyone finds it fun for different reasons. Through my years skating, I've noticed quite a few tricks consistently being hated on no matter how well a person does them. Granted, any trick done in a bad way is awful, but we all have to start agreeing that any trick done well is a good trick. Here is a short list of tricks I have compiled that are legit, but other people would argue otherwise: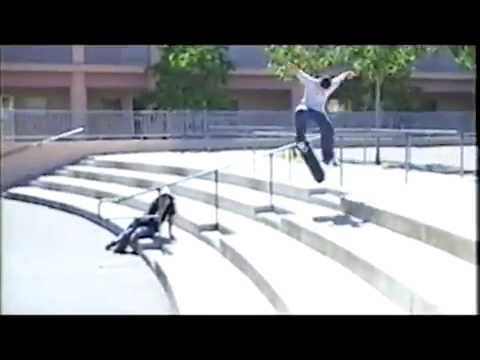 The Ghetto Bird – Of course, this one can get a bit sloppy with the good ol' 'kickflip body varial' factor being extremely high. Hell, I've even seen kids refuse to do this one in a game of  SKATE after their opponent did one perfectly. One thing you can't deny is that Ryan Gallant ripped this trick to shreds in the late 90′s and early 2000′s. Check the one he does at about :32 in his Expedition 'Alone' part linked above and you will see what I mean. He goes the whole way around in the air, and basically catches the hardflip completely straight. We also can't forget the way Kareem used to do them nollie – DAMN!. Haven't seen anyone pull that one out since his golden years.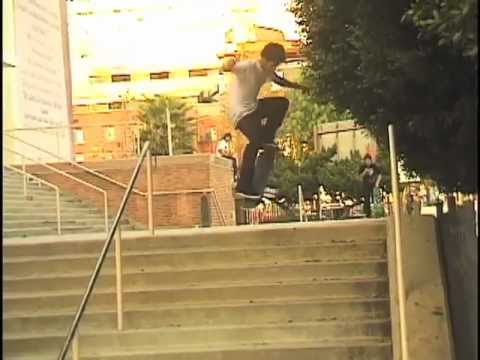 The Nollie Bigspin Heel – I'll be the first to admit that if I never saw one of these over a pyramid hip again I wouldn't complain. Every time I play SKATE with a good buddy of mine, as a joke we both always start off with this trick because we roll it on the ground and make it look disgusting.  However if you DO execute it correctly on flat or down something it's a completely different story. It's actually a difficult trick when it's not over a hip, and to make it look as good as Kevin Romar did in his part in Blind's 'This is not a Test' is damn near impossible.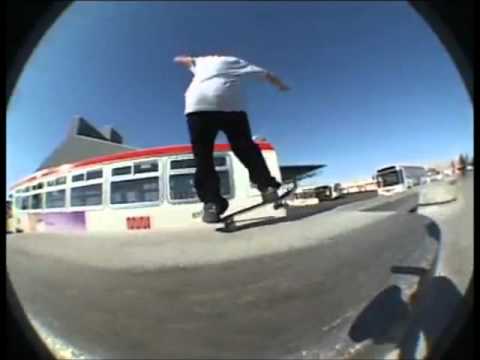 The Inward Heel – It seems switch, nollie, and even fakie are completely acceptable but when it comes to the regular inward heel, you hear lots of moans and groans when you toss one out in a heated game of SKATE.  Around here, you don't see many kids doing regular ones which makes me wonder – is this a West Coast trick? Either way, I am personally fond of this one, and Henry Sanchez may hold the title of the best one ever done on film in his part from 'Sight Unseen'. Another notable inward heeler is PJ Ladd, as we've seen him rip that trick into and out of manuals for years now.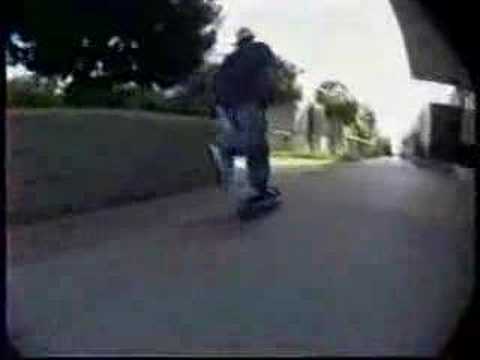 The Benihana – Of course this trick makes about every goofy trick list, and for good reason. The benihana is absurd, its ridiculous. Although it is, you know you get certain pleasure when you see your favorite skatepark hero shred one over a fly box in a pair of cargo shorts and a wife beater. Also, I sure as hell can't do these, and know a lot of great skaters who can't as well. Who am I to hate on a trick I can't do? Along with former Blind alumni Josh Kasper, Jake Duncombe is a big proponent of this trick, and its great. He is not afraid to have fun on his board and is proud to throw these out as often as he can.
This is just a short list of tricks that I hear people hating on, and of course there are many more. My point is, who cares? Skating is awesome because it's different for everyone, and you should do whatever tricks that you have fun doing, bottom line.
Comments