When PJ Ladd decided to skate for Brick Harbor there was a 'is this for real?' feeling floating around the office. Being from Boston, working for a Boston based skate site, we felt like we couldn't ask for anything else. After all, it was here that PJ first launched his career over a decade ago, and now he fits right into the class of legendary skaters that even he once looked up to. From a sponsor-less skate rat roaming Boston's financial district every night, to a super pro on Plan B, PJ has always been one of our favorites. Let's take a look at the evolution of PJ Ladd and the trends that he helped start.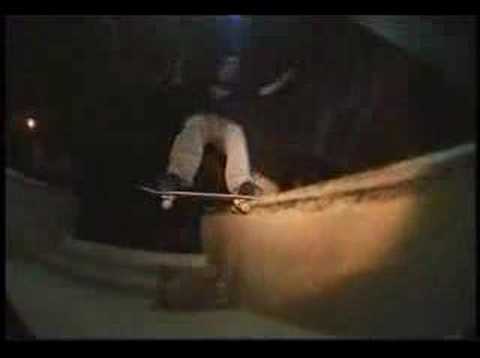 Before the first Coliseum video dropped in 1999, there were already rumblings in our local scene about PJ. We had heard things from our friends and shop owners about this kid who had absolutely been murdering Boston, but hadn't had the chance to skate with him yet. Needless to say, when this part dropped PJ absolutely exploded around here. Being kids from a small skate scene, we immediately looked up to anyone in any video, never mind someone who was actually SPONSORED. Back then everyone had a pair of cargo pants; they were everywhere. When I saw PJ rocking some cargo jeans in his first line in the 'Coliseum 99′ video, I immediately started saving my money and took it straight to my local GAP and copped myself a pair. Man did they go well with my 'eS Chad Muska's.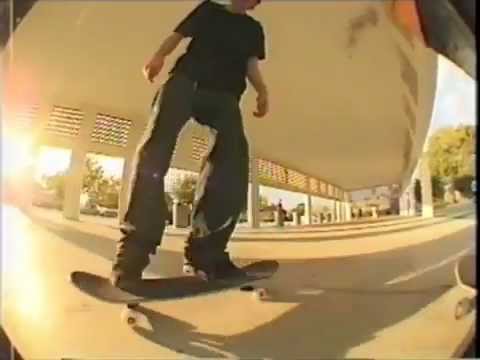 By the time PJ had established himself as an underground sensation in the skate world, he was riding for Element and flicking in 'eS footwear. During his part in 'PJ Ladd's Wonderful Horrible Life', we definitely see PJ as one of the forefathers of the 'jeans and 'eS Accels' trend that would become the ultimate and easiest look for any skater in the early 2000′s. Doesn't hurt that Tom Penny was running this same look around then, who would soon be PJ's teammate in about a year or two. Gone were the days of cargo pants and chunky, blown out shoes. Skating was starting to slim down and take a more functional approach. For example, people realized that being able to see your board without your pants covering the whole thing was actually important.
When it was announced that PJ had landed a spot on Flip, it seemed as though everything was falling into place for our hometown hero. We freaked out when we saw 'Sorry', and with his debut in 'Really Sorry' we saw a revitalized PJ. West coast footage! Incredible tech lines! Gap Bangers! PJ could do it all, and adapted to every trend (skate-wise) that was popular during this time.  If you check the trick around 1:29, you will see the reason why all my friends and I threw out our scout belts, and ripped the laces out of our soccer cleats that we hadn't worn in 4 years to keep our pants up. Unaware of his influence, PJ had kids all over Boston and the rest of the country claiming that shoe laces were 'better than real belts for skating.'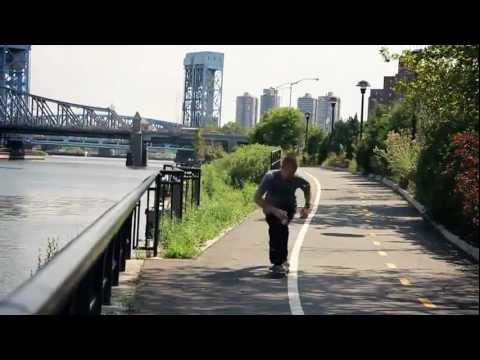 It had been a while since PJ dropped a full edit, might have even been since 'Really Sorry'.  We had seen a few tricks from him in a couple Plan B promos, which were all amazing of course, but we hadn't gotten our full fill of PJ in a couple years. After a brief stint on DC, PJ's pants got a little bigger because after all, he had the match the average pant bagginess of the whole team. Yet, this year we saw a new PJ which is why we were so excited to drop our 'Cruising NYC with PJ Ladd' video. Not only did he kill it while only filming for about 5 days, but we saw him tightening up his kit and even wearing a real belt. And what were those on his feet? Adidas? Even though he never officially skated for them, we're sure he was responsible for more than a couple sales of Adidas Skateboarding shoes.
Now we see PJ moving onto a new company altogether with New Balance Numeric. We think he is a great fit, and an amazing choice to be their first rider. He fits the casual look, and we are sure that the history of PJ starting trends in skate will continue on with this new endeavor for him. All in all, you can't deny this dude's ability, and you certainly can't deny the fact that his style has been mimicked since the world first laid eyes on his quick footed tech skills.
Comments